Happy Thursday!! T minus 2 days until we leave for a week at the beach. I cannot wait! It is the first time in years Nick and I have gone for a whole week. Hayden always goes down earlier and we usually come mid-week. This year, we're there all 7 days and I am so excited!
Here is this week's Thinking Out Loud!
The beach is calling our names and we have nothing on the agenda for the whole time we are there. We are planning on living it minute to minute and making it up as we go along. We're taking our niece with us this year. She's finally old enough for us to steal her and take her with us on vacations. It'll be great for Hayden and we're looking forward to spending the time together.
Last year we were at the beach, Hurricane Arthur roared through Topsail Island. We spent two days stuck indoors due to rain and storms. While it was an awesome (safe) experience, I'm super happy that it looks like we will have great weather all week.
I signed back up for the Island Independence 5K. It's held on July 4th (the day we leave). It'll be a morning of decision whether or not I feel like racing it or not. I've not trained to race a 5K, so I'm a little nervous to bust it out. We'll see… The heat and humidity will help me make a decision. I'll see how my runs go over the week and see how I feel running at the beach.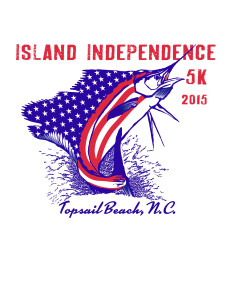 In other running news, I'm taking part in the Sweat Pink's One Million Minutes. The goal is to run one million minutes as a community from June 21 to August 21st. You can sign up online to track your minutes. There are also prizes involved for keeping active. I'm kind of excited to see how many minutes I run over the 60 days. I track miles like a maniac, so total minutes will be kind of cool to see. All kinds of activities count too! My hour BodyPump class on Monday added 60 minutes to the total minutes.
I'm on day 3 of the Clinical Teacher Academy (aka how to be an effective cooperating teacher for a student teacher) and it is going alright. Unfortunately, Cara and I are separated by grade level and we're in different rooms. At least we have lunch together. Also, most of what we are taking about is relevant to teachers who have never had a student teacher. I've had 4 now so a lot of this is a review. I'm hoping that we can take year 2 together next Summer.
So what's new with you? What are you thinking about? Any vacations planned this summer?
See what other people are thinking about too for Thinking Out Loud Thursday hosted by Running With Spoons.
Go be awesome! 🙂
Follow Runner Girl in a Rocking World