I don't want to jinx it, but somehow this week moved by pretty quickly.  It's funny how the only time I want time to go by fast is in May….countdown to summer!  But then the minute we get out of school for vacation, I expect it to come to a screaming halt so we can enjoy and savor it.
Either way, Thursday is here!  And not only is the weekend almost here, but for most of us it also means a three day weekend.  🙂  Pools will be open, cookouts will be happening, and family time and rest and relaxation are a must!  Before we start all of that, let's think out loud!  It's Thursday!
I'm not sure I mentioned it before but my daughter is a huge anime fan.  She loves it!!  And unfortunately for Nick and I, we know absolutely nothing about it.  We support her in every way, but this is completely out of our wheelhouse and we aren't even sure where she even got the idea to start liking it.  It's her thing and we love that she loves it.  For a few years, she has asked us to take her to an anime convention in Raleigh.  We've always been unsure if it was something that a 10 year old (at the time) should go to.  Well, this year, for her 12th birthday, we're taking her!  She squealed with excitement when we told her and kind of didn't believe it.  She's planned her cosplay costume and she's geared up and ready to go.  Nick and I have no idea what to expect, but we're looking forward to learning.  She keeps us on our toes!
So my friend, Cara, has a new running coach.  He's in 5th grade at her school and he's training her to PR a 5K in a few weeks.  It is the absolute cutest thing ever!  He is a fast runner too and he tried a few weeks ago to pace her in the Go Far 5K.  That course is a hilly mess, so he set his sights on a flatter race, the 5K on the Runway at PTI.  The race is literally on the airport runway.  He's having her do some speed work, so we joined in yesterday too!  Little did her student know, he's now training 5 adults.   I can't wait to see Cara crush his goal he has for her!  It's pretty exciting!
It's also race weekend too!  Christine and I are signed up to run the first one of the Race the Bar series.  We have the Pig Pounder 5K on Sunday.  Neither one of us have a time goal in mind.  I'm just going to run on feel.  The race is at 4pm too, so the conditions are tough enough then to add in any type of goal.  I'm really doing it for the tee and the fact that we get a different pint glass for each race (there will be 4 of them) and 2 free brews.  It's a fun way to spend a weekend night!
17 more days.  We can do it!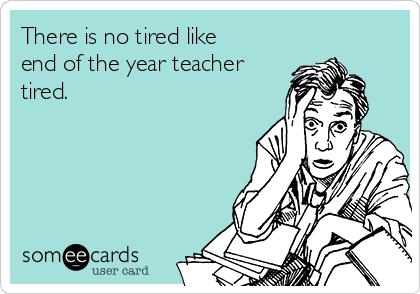 So what's on your mind? What are you thinking about?  Share it with me!
See what other people are thinking about too for Thinking Out Loud Thursday hosted by Running With Spoons.
Go be awesome! 🙂
Follow Runner Girl in a Rocking World