In the age of technology at our finger tips, we have a ton of great fitness apps literally at our finger tips.  If you want an app to track steps or miles, there's one!  If you want an app to give you Tabata type workouts, there's one too!  You can track your food, your running streak or your races, all with apps!  You honestly could download an app a day to get a different type of workout.  From fitness trackers to workout apps, there are so many to choose from and to try!
I usually try the free version of most apps before deciding to buy any upgrades or to make them ad-free.  It's great if you find an app that let's you unlock workouts as you go along rather than pay for them.
Here's a list of my favorite fitness apps broken up by categories:
Tracking food App
My Fitness Pal
I love the idea of Weight Watchers and their program for tracking points, but once I found My Fitness Pal, I didn't need to pay for WW any longer.  The app does just about the same thing, providing the user with a database of about every food possible.  Add in the bar code scanner, it makes tracking food that much easier!
Tracking Miles Apps
I use a few different programs to track my miles.
Daily Mile
They just released their own app now and it's amazing!!  I love the whole look and ease of it.  I also like the data they include in the app.  It saves me time from having to look online to see weekly and monthly mileage stats.
Map My Run
I also use the Map My Run app which is linked to my Garmin Connect. Every time I load my Garmin info it posts on Map My Run also.  I like the challenges they offer through Map My Run and mapping courses is super easy and it saves it for you to import into your runs.  You can use the MMR app to actually track your workout as well.
Workout Apps
I have just a few that I use and like.  In order for the app to be a good one, I have to be able to do the workout at home and with minimal amount of equipment.
Quick 4
I like the Quick 4 app.  It allows you to pick from several workouts that are very quick paced.  It has a tracker and you earn badges as you unlock achievements.
7 minute Workout
This is another quick Tabata-style workout app that gives you a choice of exercises you'd like to complete.  As you complete activities, you can unlock additional exercises.
Run Streak Apps
Run Streak
I wish I would have found this app when I first started my running streak.  I was keeping track of it on my calendar by hand.  I found the app and entered in all of my miles so that it was up-to-date.  It keeps track of the day as well as total mileage.  You just have to manually enter in the mileage daily, it does the rest for you!
Races
RaceAddict
Need to keep up with what races you want to run or are registered for?  Look no further than the RaceAddict app.  You can add in your races and it keeps a list of them for you right there.  You can also marked if you paid for the event or not.  I like it a lot to help me not only keep up with races I am running, but for me to double check dates for races I may want to run.  You can add in your times after each event also!
All of the apps are for the iphone.  I'm not sure if there is an Android version.
What apps are your favorite for running and exercise?
For other fitness apps, you can also check out what other bloggers are sharing for Tuesdays on the Run.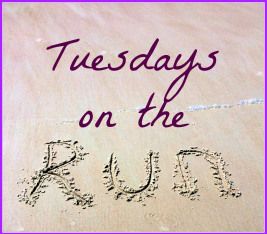 Happy Week!
Follow Runner Girl in a Rocking World