This is something I've actually spent a lot of time thinking about it and I realized that what I used to consider my favorite racing distance as changed as I've run for more years and gained more experience.   Do you feel the same way?
When I first started running in 2009, I was in love with the 5K distance!  There was something fun about going out there and running as fast as I could.  I spent many a weekend, racing 5K's in the search of improving on my time.  I didn't necessarily train for one properly, but it was a fun distance to race.  I also loved that I was always prepared to run a 5K without having to keep up a crazy running schedule.
Then I started training for my first half marathon and 10K's became my thing.  I found out that by training for my first half, my 10K times were coming down and I was getting faster at them.  Because a lot of my tempo and progression runs were right at 5 miles, I was able to push for the extra 1.2 miles and have a pretty good 10K time.  This year, I finally beat my 10K from 2010.
After my first half in 2009 and a few more in 2010, I was hooked and went on to try to run under 2:00, my ultimate half goal.  I danced all around it until Flying Pirate in 2012.  I finally, with the help of Nathan's pacing, went under two hours, barely.  It was on from then!  I was determined to go under 2:00 by myself and to keep on trying to race a half.  In 2013, I ran 13 halfs.  I took my love of racing a half to a new level!  It was a great year and I loved all of the races for different reasons.
I'm don't even entertain adding racing a marathon to the list because at this point, I've never raced a marathon and all of my previous races have been a crap shoot!
So the verdict!  Which race distance is my favorite now?
THE HALF! 
I'm a half marathon kind of girl!  It's my thing.  I actually don't race many of them any more, but now pacing has become my way of enjoying them still!
Check out other people's favorite racing distances over at Tuesday on the Run!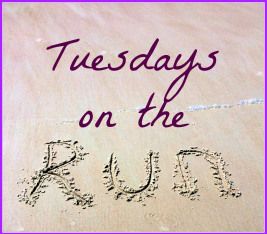 What is your favorite racing distance?  Has your preference changed as you run more?